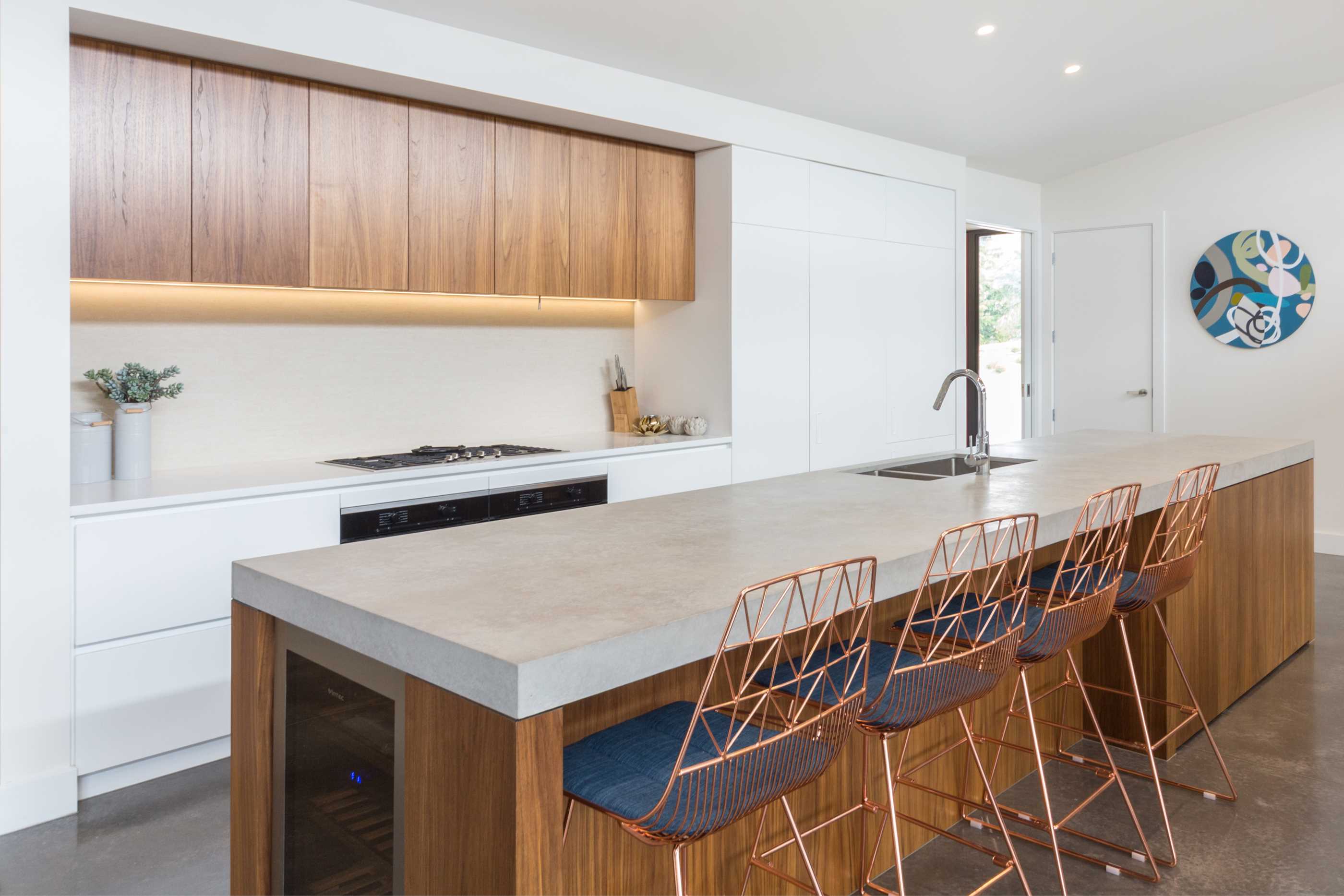 The warmth, beauty and richness of natural wood veneer is enhanced by the variation in grain and colour in every sheet. Good looks with a personality!
There are more than 25 species to choose from in the Bestwood Natural Veneer collection.   With a huge range of customisable layup options available, our skilled team will assemble a series of sheets that are naturally striking to achieve your desired visual effect or design.

Make sure you refer to our 'How to Specify' guide which will help you understand the myriad of options available and learn which cuts and lay-ups are best suited for your project.  Or you can view our video Guide to Veneer.  All our veneer panels are sustainably sourced and carry Environmental Choice NZ accreditation when pressed onto 9mm MDF or thicker.


We also offer a unique Track my Tree code when you buy our NZ Native timber veneer panels - this allows you to see the tree (or stand of trees) it was sourced from along with the relevant logging permit and map location.
Because Bestwood Natural Veneer is an authentic timber product you can expect variations and inconsistencies that only nature can provide.  This uniqueness means it cannot be mistaken for a man-made surface.  CPD points are on offer for architects and architectural designers by watching our accredited veneer presentation on Teulo.


Our pressed veneer panels are supplied uncoated and pressed onto your choice of MDF, MDF FR or Plywood.  You should seek guidance from a reputable coating supplier when choosing how to stain or clear finish your veneer panels.   

Note:  The veneer swatch and full panel images shown on the colours page are representative of the various species of timber we offer.   Natural colour and grain variation will occur.  It is recommended that control samples are used prior to ordering when colour or grain consistency is required.   Please talk to one of our specification managers or account managers if you require help with a large-scale veneer project.
Did you know?
Bestwood is excited to lead the way in introducing Track my Tree - a new initiative that provides confidence that your veneer panel has been sustainably sourced - and has a clear chain of custody from the farm or forest right through to our veneer plant i...
See all news
Bestwood has created a series of short video segments to provide a complete guide to working with natural timber veneer.  Whether it's a refresher for those who already work with veneer, or an introduction for architects, designers and joiners unfamiliar...
See all news
Need help or looking to buy?
Whether you're a joiner, designer, specifier or just looking to upgrade things at home, we can point you in the right direction.